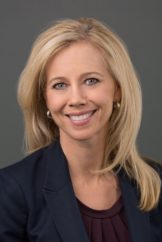 Contact
Address: 50 West Liberty Street, Suite 700
Reno , NV 89501
Phone: (775) 852-3900
vCard: Download
Practice Areas
---
Practice Highlights:
Shelly is the Associate Director of the Legislative Affairs department and represents a diverse group of clients before the Nevada Legislature and Northern Nevada local government entities. Shelly brings to the firm a background of lobbying, government, election and campaign finance law, real estate, as well as public and legislative affairs.
Prior to joining the firm, Shelly served as the Elections Officer for the Nevada Secretary of State, assisting the Deputy Secretary of State of Elections with the management of the Elections Division. Her duties included enforcing compliance with Nevada's election and campaign finance laws of candidates, public officials and political action committees (PACs). In addition, she oversaw the State's legislative bill reporting system, statewide petitions, legislative advocacy, Contributions and Expenses (C&E) reporting, PAC registrations, candidate filings and was a key member of the election night returns and certification team.
Shelly previously managed a bi-partisan government affairs firm, representing a diverse range of client issues and industries. She was involved with legislator and lobbyist relations, coalition building, statute research, bill tracking and legislative testimony.
Shelly has extensive experience in commercial/residential real estate, which included the promotion and launching of a master-planned golf community, contract negotiations, transaction management, 1031 tax deferred exchanges, commercial leasing to federal agencies and property management. Her experience includes public relations and presentations of proposed project design layout, community infrastructure, construction timelines and environmental impact reports.
---
Community:
A Reno native, Shelly has been involved with various organizations such as St. Vincent's Dining Room, Habitat for Humanity, Junior Achievement, serving on a PTA Board with the Washoe County School District and serving as Parliamentarian as a board member of the Sierra Nevada Chapter of National Charities League.
---
Accomplishments:
Shelly has taught at the University of Nevada, Reno and is a graduate of both the Nevada Women's Fund Leadership Development series and Rapport Leadership International.
---
Education:
B.S. University of Nevada, Reno, 1992