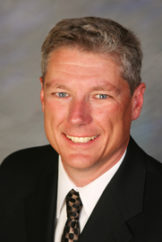 Contact
Address: 1980 Festival Plaza Drive, Suite 650
Las Vegas , NV 89135
Phone: (702) 792-7000
vCard: Download
---
Practice Highlights:
Mark H. Fiorentino practices primarily in government relations, intellectual property, property rights, administrative, zoning, permitting, gaming, licensing, and energy law.
Mark focuses his practice before the state legislature and local and federal government authorities on property rights, zoning, licensing, energy, water, permitting and general business matters. He has substantial experience with zoning matters and with state and local gaming license and tax matters. He has drafted and been instrumental in the passage of ordinances, legislation, and regulations on a variety of zoning, water, energy, transportation, cannabis, gaming and general business issues over his career.
Mark represents clients on projects involving a wide range of issues, including cannabis, gaming, energy, property rights, taxation, construction defects, off-premise advertising, water rights and land development.
Mark also has a Master of Laws degree in intellectual property.  He has represented clients on a variety of issues, including copyright, trademark, internet domain name and trade secret law.  He is also a staff writer for the Granby Drummer where he publishes a monthly column on fishing and enjoying the outdoors.
---
Community:
Mark is active in a number of community and charity organizations. His current and past service includes: Granby Board of Education; Granby Drummer (a volunteer community newspaper); Connecticut Aquatic Resources Education Program (which provides opportunities for kids to experience fishing); Holcomb Farm, Inc. (an organization dedicated to preserving an historic farm and providing fresh vegetables to communities in need); Granby Conservation and Development Plan Subcommittee; Granby Conservation Commission; Granby and Lone Mountain Little Leagues; Clark County Comprehensive Plan Steering Committee; City of Las Vegas Master Plan Committee; Nevada Partnership for Homeless Youth; and Clark County Children's Advocacy Program.
---
Accomplishments:
In 2002, Mark was selected as one of In Business Las Vegas' 40 young business leaders under age 40 who have distinguished themselves in their profession.
Mark has achieved an AV-Preeminent rating, the highest ranking given by Martindale-Hubbell, an international peer-review rating system for the legal profession.
Best Lawyers in America® 2008-2023
Best Lawyers in America® in Government Relations Law – 2008, 2009, 2010, 2011, 2012, 2013, 2014, 2015, 2016, 2017, 2018, 2019, 2020, 2021, 2022 and 2023
Best Lawyers in America® in Land Use & Zoning Law - 2008, 2009, 2010, 2011, 2012, 2013, 2014, 2015, 2016, 2017, 2018, 2019, 2020, 2021, 2022 and 2023
Chambers USA - America's Leading Lawyers for Business in Zoning & Land Use Law - 2007, 2008, 2009, 2010, 2011, 2012, 2013, 2014 and 2015
Vegas Inc. 2012 and 2013 Top Lawyer in Zoning and Government Affairs
Mountain States Super Lawyers in Government Relations, Land Use/Zoning, Energy & Natural Resources – 2007, 2009, 2010, 2011, 2012, 2013, 2014 and 2015
Desert Companion Magazine – 2011 and 2014 Top Lawyers for Land Use/Zoning and Government Affairs
Martindale Hubbell - 2013 Top Rated Lawyer in Land Use and Zoning
Connecticut Department of Eneregy and Environmental Protection, Certified Fishing Instructor, 2018.
Nevada Legislature, Assembly Judiciary Committee Doughnut Wall of Fame, 2019
---
Education:
L.L.M. John Marshall Law School, 2017
J.D. Drake University, Order of the Coif, 1992
B.S. Arizona State University, 1986
---
Bar Admission:
Nevada 1992
Connecticut 2010