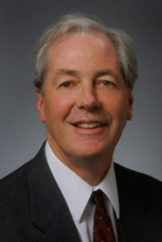 Contact
Address: 510 West Fourth Street
Carson City , NV 89703
Phone: (775) 884-8300
vCard: Download
---
Practice Highlights:
Steven E. Tackes is a Partner of the firm and practices primarily in the areas of business law, technology, aviation, administrative agency law and estate planning.
A specialist in complex utility litigation, Steve is recognized as one of Nevada's leading attorneys in telecommunication law and energy law. In telecommunications, he has particular expertise in Internet Protocol communications, regulation and business opportunities in VoIP, as well as, negotiation and litigation of interconnection agreements between and among telcom companies, Internet service providers and governmental agencies. On the energy front, Steve has been an active participant in energy cases since 1985 involving Nevada's largest energy utilities, advocating demand response and energy conservation solutions to meeting Nevada's load growth, as well as working with established energy companies and prospective geothermal, wind, solar and biomass operators.
He is chair of the firm's Aviation Division, providing strategy and legal services in the areas of airspace, unmanned aircraft systems ("UAS" or "drones"), and autonomous vehicles. With a background in physics and technology, and years of experience working in the aviation field, Steve is ideally suited to assist clients with navigating regulatory matters in achieving success. He is a frequent speaker on aviation issues.
Steve has successfully represented technology companies on matters including wireless carrier certification, establishment of competitive unbundled network elements, the determination of carrier performance metrics on services provided to other carriers, carrier interconnection complaint matters, and a variety of merger, acquisition and compliance matters. His practice includes wireless, broadband, WiMAX clients and telemedicine clients. Steve has successfully obtained ETC authorization, with corresponding funding, for several wireless carriers. In recent energy matters, he has successfully represented MidAmerican Energy Holdings Company (a subsidiary of Berkshire Hathaway) with their $10 billion acquisition of NV Energy, the primary energy utility in Nevada. Steve has also advocated client positions for customers, competitors and vendors in the NV Energy Integrated Resource Plans which include short term and long term planning. On a geothermal lease matter, Steve defended financial institution interests, including a successful appeal to the Supreme Court which solidly resolved the matter for our clients. In recent solar matters, Steve negotiated a commercial demonstration project which was designed to save the property owner 30% of his energy costs while also creating shaded parking for commercial tenants.
While many of Steve's clientele are national or internationally based telecommunications, energy, computer, technology and hospitality companies, he also practices general business law and has considerable other agency representation. His expertise spans regulated and municipally operated public utilities, transportation, governmental licensing and compliance, strategic planning and team operations, along with multi-party complex litigation.
He also has considerable expertise and strong client referrals in wills, trusts and probate matters, as well as real estate and transactional matters. Steve holds an "AV" rating from Martindale-Hubbell, the highest professional excellence rating.
Having first served as a criminal prosecutor, Steve has significant high-level trial experience. He marshalled that expertise into complex utility litigation as a staff attorney at the Nevada Public Service Commission dealing with energy, telecommunications, water company and transportation issues, and continues to represent client interests in those forums.
---
Community:
Steve is past chairman of the Carson City Airport Authority and currently serves as counsel to the Authority as well as counsel to the Nevada Airports Association. Due to his extensive experience in airport procedures, Steve is a regular speaker at aviation seminars and is conversant in FAA regulations and airport operations. He is a founding director of the Carson Tahoe Regional Healthcare Foundation Board and remains an active member of their finance committee. Steve has served as a part-time emergency medical services instructor at Western Nevada College.
A proud parent, Steve takes an active role in the lives of his amazingly talented children (they get that from their mother). He is also a member of the Navy League of the United States, Carson City Chapter.
---
Accomplishments:
Steve is a member of the Washoe County Bar, First Judicial Bar Association and the Association of Telecommunication Attorneys. He is also licensed and instrument-rated pilot, a former state certified emergency medical technician (EMT), and state certified EMT instructor, as well as a longtime ski instructor and snowboard instructor. Steve holds a WTF Taekwondo black belt certified by the Kukkiwon, is certified by the United States TaeKwonDo Union and USA Taekwondo Association as a tournament referee and a national coach, in addition to serving as counsel and a senior instructor for Grand Master Chi Duong, Chi Kwan Tae Kwon Do.
Steve is certified as an Arbitrator in the Court-Mandated Alternative Dispute Resolution, and has served as a Court appointed Arbitrator in the First, Second and Eighth Judicial District Courts since the program was founded in 1992. He is also certified by the Nevada Supreme Court and the Nevada State Bar as an Attorney Mentor in the State Bar program to mentor new attorneys on ethical and practical aspects of the practice of law.
Best Lawyers in America® in Energy Law - 2008, 2009, 2010, 2011, 2012, 2013, 2014, 2015, 2016, 2017 and 2018
Best Lawyers in America® Administrative/Regulatory Law Lawyer of the Year - 2017
Best Lawyers in America® in Administrative/Regulatory Law - 2017 and 2018
American Lawyer and Corporate Council Magazine Top Rated Lawyers in in Business and Commercial Law – 2013
Martindale-Hubbell rating: AV
---
Education:
J.D. Arizona State University, 1980
B.S. University of Wisconsin-Madison, 1976
---
Bar Admission:
Arizona 1980
Nevada 1981