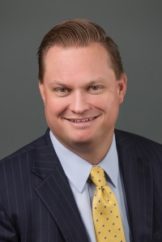 Contact
Address: 50 West Liberty Street, Suite 700
Reno , NV 89501
Phone: (775) 852-3900
vCard: Download
---
Practice Highlights:
A native Nevadan, Severin ("Sev") Carlson is a Partner in the Firm and focuses his practice on administrative law, regulatory matters, government affairs and related litigation. He is also experienced in election law and initiative petitions. Sev provides legal counsel to a wide variety of clients concerning water rights, real estate, land use and zoning, environmental, utility, as well as permitting and licensing issues.
Sev regularly represents developers before local governments in Northern Nevada on various land use entitlement matters, including zoning changes, master plan amendments, annexations, special use permits, development handbooks and agreements, on and off premises signage, and related matters as well as on local privileged licensing applications. Sev regularly appears before governing bodies in Reno, Sparks, Carson City, Washoe County, Douglas County, and other rural Nevada counties.
Sev represents clients concerning privileged licensing issues, including gaming matters before the Nevada Gaming Control Board and the Nevada Gaming Commission, as well as liquor licensing at the state and local level for craft distillers and retailers such as taverns and grocery stores.
Sev also routinely represents and advises clients concerning various water rights issues, including the appropriation of water rights for a variety of beneficial uses, the purchase and sale of water rights, related due diligence, and regulatory matters before the Nevada Division of Water Resources. He also advises clients with respect to various regulatory matters before the Department of Conservation and Natural Resources, including the Nevada Division of Environmental Protection.
For nearly a decade, he has served as co-counsel representing a Nevada ranch opposing the largest inter-basin water transfer application in Nevada history. In 2018, Sev represented a group of business owners in Clark County successfully challenging a smoking-ban initiative petition in the Eighth Judicial District Court. In 2011, Sev represented a coalition of private interests which paid millions of dollars in fees toward the construction of a nearly billion dollar public works project in Clark County. When the project was abandoned, the State enacted a law which swept all unspent fees into the state's general fund. Sev assisted in successfully challenging the constitutionality of the sweep before the Nevada Supreme Court and secured the refund of a substantial portion of the fees paid by those clients.
---
Community:
Sev serves as the Firm's Delegate to Mackrell International (MI), a global network of independent legal firms, comprised of 90 law firm members, with 4,500 lawyers working out of 170 offices in 60 countries.  In 2018, MI's membership elected Sev to the organization's governing board, known as the International Committee (IC), which is comprised of 11 delegates who manage the network's global operations.
On October 31, 2016, Sev completed serving his third and final term on the Nevada Certified Court Reporters Board, having been appointed by two of Nevada's governors, starting on November 1, 2007, and having served as Chairman for three years. Sev also serves on the Board of Directors for the Community Counseling Center in Carson City, Volunteer Attorneys for Rural Nevada (VARN) and the Domestic Violence Resource Center in Reno. .
---
Accomplishments:
Sev maintains an AV rating, the highest ranking given by Martindale-Hubbell, an international peer-review rating system for the legal profession. Sev has also been named a Fellow for Litigation Counsel of America, an invitation-only collegial network of lawyers.
Super Lawyers (Mountain States) names Sev a Rising Star in Administrative Law for 2009 through 2018. He has also been named Legal Elite, having been recognized as one of Northern Nevada's Top 75 Attorneys by Nevada Business Magazine.
Through Willamette University College of Law and East China University of Politics and Law in Shanghai, PRC, Sev obtained a Certificate in Chinese Law. Furthermore, while in law school, he served as the Judges Chair of the Moot Court Board and was one of ten in his class to be inducted into the National Order of Barristers, recognizing his excellence in courtroom advocacy.
---
Education:
J.D. Willamette University College of Law, 2004
B.A. The University of the South, 2001
---
Bar Admission:
Nevada 2005
Oregon 2004
---
Court Admission:
US District Court of Nevada 2005
US District Court of Oregon 2005
US 9th Circuit Court of Appeals 2008